Notification from the DD4 Technology Department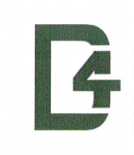 ---
Notification from the Dorchester School District Four Technology Department
All district-issued student devices and email accounts are being monitored. We have reports indicating that some students are creating personal Zoom meetings and using their email accounts for non-academic purposes.
District-issued devices and accounts should be used for
ACADEMIC PURPOSES ONLY.
No device or email account should be used for personal communication with other individuals.
Parents of students who continue to misuse their privileges will be notified of their child's actions. Additionally, students risk the chance of having their Google account suspended and will have to return their Chromebook and/or mobile hotspot device to their school. If a Google account is suspended, the student will not have access to various virtual classroom programs.